THINGS TO GET RIGHT THIS FBT SEASON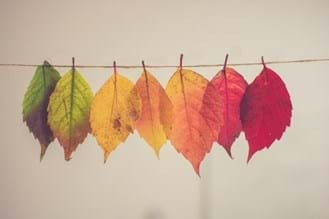 Fringe benefits tax (FBT) returns will soon be due and with the FBT season now in full swing, it's vital for tax professionals and managers to have the latest information. FBT expert Stephen O'Flynn has outlined some things to get right with 2019 FBT returns.
FBT rate updates
While there have been no major changes to the FBT rules, the following rates have been updated for the 2019 FBT year:
• The cents per-kilometre-rate for vehicles (other than cars) between zero and 2500cc and vehicles over 2500cc have increased to 54c/km and 65c/km, respectively.
• The car parking threshold has increased to $8.83.
• The statutory/benchmark interest rate has been reduced to 5.2%.
• The FBT recordkeeping exemption threshold has increased to $8,552.
• The housing indexation values for states and territories have been updated.
Car parking valuations
If you have been using car parking rates advertised online to calculate the taxable value of your car parking fringe benefits, you may not be using the lowest value available. Car parking rate valuers generally have access to cheaper rates than found online.
In general, rates advertised online include various taxes (eg congestion levy) that inflate the parking rate. Car parking valuers can analyse and exclude these taxes (which are not separately identified) to provide you with a lower daily parking rate.
In practice, employers with five or more car parking spaces should consider obtaining a private valuation of their car parking spaces, as any reduction in the daily rate would reduce the overall car parking FBT liability.
Travel expenses
The ATO is yet to finalise Draft Taxation Ruling 2017/D6, which provides guidance on the tax treatment of many common travel expenses. The draft ruling considers when travel expenses such as transport and accommodation would be considered otherwise deductible and, as such, not subject to FBT. When final, the ruling will clarify when deductions are available for work-related travel expenses.
While the ruling is still a draft, the principles discussed in it are an indication of the ATO's view of the matter and therefore can be referred to when considering whether travel expenses should be treated as being otherwise deductible.
Contractors and FBT
The ATO has continued to crack down on employers incorrectly engaging employees as independent contractors. As it seems to be a focus point for tax authorities, it is important that employers make accurate determinations of whether contractors engaged are in fact genuine contractors or are common law employees. This is because pay as you go (PAYG) withholding, the superannuation guarantee and FBT would apply to common law employees.
Entertainment benefits
Entertainment benefit rules are often misunderstood by both employees and employers. It is an area that can both pose an FBT risk and provide saving opportunities.
It is common for employers to adopt the 50/50 split method for administrative convenience, but this method takes away the ability to use the minor and infrequent benefits exemption and the on-premises exemption.
In addition, employers should be aware of the distinction between sustenance and meal entertainment. If it is sustenance, it does not have to be included as an entertainment benefit and you do not have to apply the 50/50 split to them.
'Minor, infrequent and irregular' use of vehicles
The private use of vehicles is another issue to keep an eye on.
Under subss 8(2) and 47(6) of the Fringe Benefits Tax Assessment Act 1986, a fringe benefit is an exempt benefit where the private use of eligible vehicles (eg vans, utes, four-wheel drives) by current employees during an FBT year is limited to work-related travel, and other private use that is 'minor, infrequent and irregular'. For the 2019 FBT year, the ATO has released guidance in the form of Practical Compliance Guideline PCG 2018/3. If employers rely on this guideline, they do not have to keep records about their employee's use of the vehicle to demonstrate that the private use of the vehicle is 'minor, infrequent and irregular'. Under the guideline, employees are allowed up to 1,000 km of private travel in the vehicle as long as no single return journey exceeds 200 km. Other conditions for this concession to apply include that:
• the vehicle is provided to the employee for business use to perform their work duties;
• the vehicle had a GST-inclusive value less than the luxury car tax threshold at the time it was acquired;
• the vehicle is not provided as part of a salary packaging arrangement and the employee cannot elect to receive additional remuneration in lieu of the use of the vehicle; and
• the employee uses the vehicle to travel between their home and their place of work and any diversion adds no more than 2 km to the ordinary length of that trip.
If you would like to know more please contact one of our accountants on 07 4639 1099 or come in and see us at 14 Russell Street Toowoomba.